Personalized invitation
Do you want to invite somebody for a special occasion? Or you are looking for a unique gift idea?
Invitation to the culinary journey through the wild Polish forest will be the perfect solution!
We offer individual personalized invitations with determined by you sum which the receiver of the invitation can use.
We also offer 5 invitation samples for you to choose.
We assure you that our delicious cuisine and warm atmosphere will enhance every special event.
*Envelope and decorations of the chosen sample might differ from the presented in the pictures.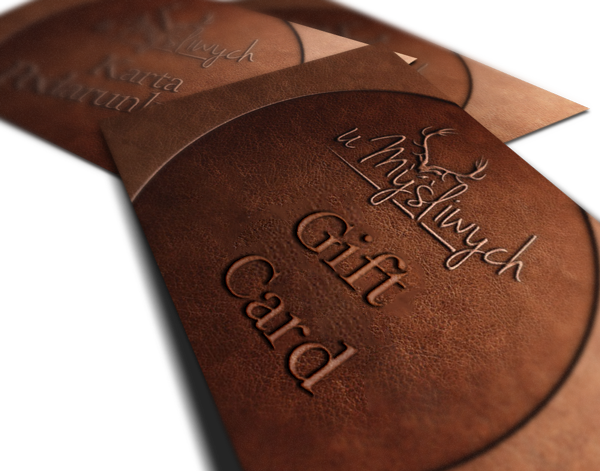 Gift card
Don't have an idea for a present for your closest people?
You can present a minute to rest in a luxurious restaurant, intimate atmosphere of the candlelight and romantic music with exquisitely served dishes..
Just buy a Gift Card of the chosen amount, which it's possible to use in our restaurant.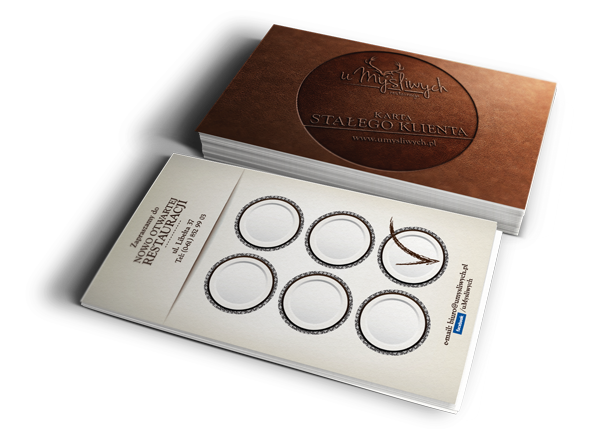 Client card
Just visit our restaurant 5 times and you will get the Client Card and enjoy 20 % discount.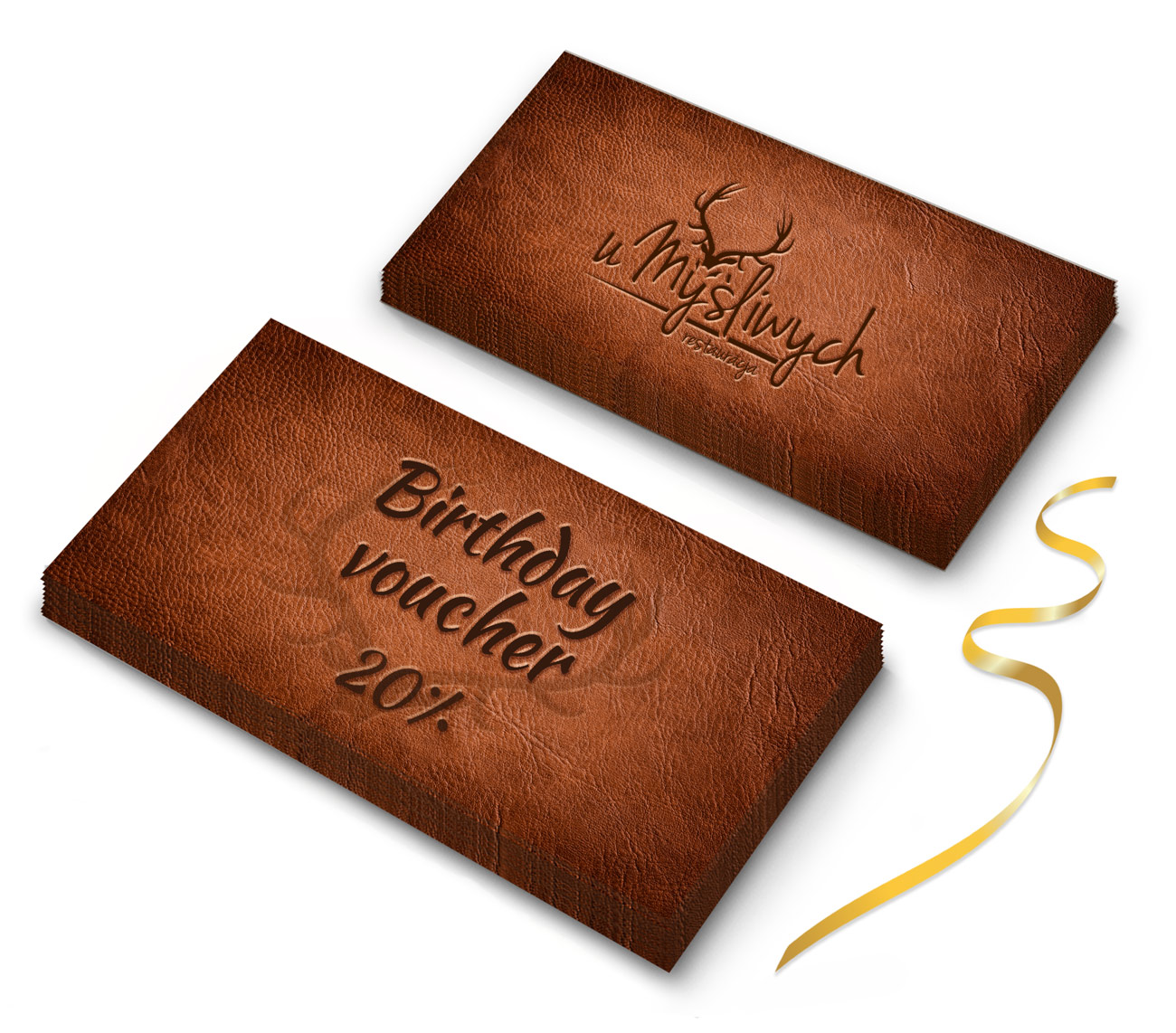 Special Birthday offer
What is the best way to celebrate your birthday? With your closest friends and family in some special place. But even better – with your closest friends and family in some special place with a discount!
That's why specially for our clients we offer a Birthday promotion: 10% discount on the whole menu!
Discount may be used several times within 2 weeks from the date of birth.
Discount is not valid with any other offer.
Discount cannot be used with individual offers.
Must be presented valid ID confirming the date of birth.
Celebrate your Birthday with us!